Here we present some testimonials. These patients' battle with Lyme Disease became a life-threatening saga. Lyme spirochetes are the "great pretenders" in medicine. During the patients' struggle to survive, all suffered from a diversity of misdiagnosis from medical specialists and suffered the consequence of following well-meaning but incorrect medical opinion and advice. However, these patients were referred to our Centers by "Lyme-Literate" physicians who view HBOT as another tool in their medical tool box. In effect, these referring physicians arrived at an accurate diagnosis and included HBOT in their pharmaceutical strategy to cure their patients. Our Centers become the physicians' dispensary of high density oxygen.
---
FOX TV's Sherri Palmeri report on HBOT in Lyme treatment
---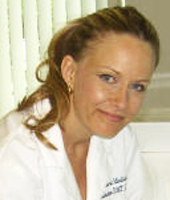 EXCERPTS FROM THE SURVIVAL DIARY OF JANINE THILL
"In 2003 .. I started developing extreme fatigue, neuralgia, muscle spasm, acute joint pain in multiple locations. Depression followed, along with chemical sensitivity, extreme cognitive and memory problems.
Finally in the beginning of 2005 I was tested for Lyme Disease. I was POSITIVE. Three of the four members of my family also tested POSITIVE …
We all started treatment as recommended by the doctors which included many drugs: Doxycycline, Flagil, Amoxicillin, Zithromax, Mepron, Ketec, etc, … The list goes on and on … We did months of IV treatment. Our livers swelled, we had extreme headaches, sweats and fevers, lost vision, had tremors, lost muscle control.
My husband was so sick my fifteen year old son would drive him to work (we are self employed) and then do the work for him while he laid in his work truck. My daughter and I were both so sick we had to drop out of a nursing Program at the local College, after attending four and a half years. This, after a year and a half of conventional antibiotics.
Finally, in 2005, a friend told me about Hyperbaric Oxygen Therapy (HBOT). I was skeptical but started my research. Around that time a childhood friend tried HBOT and got his life back. It was an amazing transformation. I decided to try myself. It took a little while but I raised the funds and credit to have my daughter and I to travel to San Diego for HBOT.
At San Diego Hyperbarics, the staff was excellent and the treatments were comfortable. In the beginning it seemed like NOTHING was happening except I felt toxic, as usual. I was very fatigued and emotional the first half of my treatments. By the 15th treatment my husband noticed that I had more energy and was more positive (I did not realize it at the time, but he did!).
Then by the 21st HBOT treatment I noticed that I started to remember phone numbers. I had my ups and downs with Herxing, and I still had some neurological symptoms with spasms of weeping in frustration at my slow progress. Little by little the pain disappeared in my joints and then finally the muscle spasms were gone.
By the 26th treatment that when I came out of HBOT, I felt good and had more energy than when I went in. At the end of the week, my sister visited – after a day of working – for dinner and a movie at night. It was the first time in years I could function and night and we had a great time. And haven't stopped since.
I am so thankful. Although everyone's response can be different to HBOT, some patients may need more treatments then others, why wouldn't you want to stop suffering and be the BEST you can be. Do it now! I only wish I done Hyperbaric Oxygen Therapy sooner!" I will gladly answer any questions that you might have about my recovery and HBOT."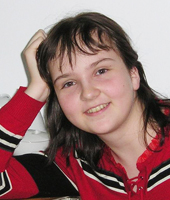 INTERNATIONAL COOPERATION TO ASSIST IN A LIFE-THREATENING EMERGENCY
"We are writing to you from Hyperbaric and Diving Medicine Centre from Constantza, Romania because we know that the patient Ana Ciobanu (daughter of Dr. Ciobanu) has already spoken to you few days ago. On Friday night, at 20. 30 (Romanian hour), after the HBO treatment the patient Ciobanu presented a cardio circulatory collapse (undetected blood pressure), lipothymy, chest pain, cough, short loose of sight and consciousness, and seizures. Only after subcutaneous adrenaline administration we could measure the blood pressure with 60/30 mmHg value. Her state was the same all night with vascular collapse resistant at adrenaline, dopamine, dobutamine in high doses, and also volume replacement …"
For full details of recovery, go to Ana's Story. Clinicians will find the details particularly useful.
WHY I TRAVELLED ALL THE WAY FROM SAN FRANCISCO TO SAN DIEGO TO GET RID OF LYME DISEASE
In Feb of 2007 I was diagnosed with stage three chronic Lyme disease after 3 years of intense illness. At the time of my diagnosis I was bed-ridden and emaciated, pain-ridden and miserable. Over the next two years I underwent antibiotic treatment under the care of a Lyme-literate doctor, slowly recovering to a point where, in early 2009, I could almost function like a normal person, leaving the house and running errands, etc …
However, although I could function well on a basic level in regards to these everyday tasks of work and chores, I was frustrated by how fragile my functionality seemed to be- for after two years of treatment, I was still unable to exercise, miss sleep, or exert myself in any way without immediately feeling ill again. It was because this frustration that I decided to embark on a more aggressive treatment plan (consisting of a combination of IV antibiotics and Hyperbaric Oxygen Treatments) in attempt to break through the flat spot in my recovery. Enter Bob Sands and 2 months at the San Diego Center for Hyperbaric Oxygen Therapy.
Upon arriving at the clinic in June of 2009 I was immediately struck by the atmosphere of the place. Rather than being rushed in and out for my appointments, I was encouraged to stay at the clinic, relaxing and sharing knowledge and support with other patients. Every single staff member wanted to hear my story, know about my lifestyle, ask what I had tried before. It became clear after a few days that the San Diego HBOT center wasn't just a clinic treating patients with Hyperbaric Medicine, it was a social hub for patients and caregivers dedicated to improving the quality of life of its patients by whatever means possible, supplementing Hyparbarics with healthy helpings of moral support, real-time assistance, and advice on alternative treatments. I was consistently struck by just how comprehensively dedicated everyone at the clinic was- more times than I could count I witnessed staff and patients (including the technicians and even the front desk attendant) having long discussions on how they were going to make it possible for a severely ill patient to attend the clinic, developing a ride schedule in which they would personally pick up/drop off the patient, make sure they were fed and had all the proper meds, etc. All of this was done for free, with never a single comment as to whether or not it was necessary, or a complaint as to who would pay for gas. It was just accepted that these things were too important not to be done.
And of course, let's not forget the effectiveness of the treatment itself. After 3 weeks of combined hyperbaric and IV rocephin treatment at the San Diego center, I was shocked to find myself PLAYING SPORTS again with no lasting pain, breaking through that plateau of health that had limited me to every day basic activities. After 20 treatments I had joined an intramural soccer team, and was regularly attending the gym. My body felt stronger, my mind felt clearer, and I found myself enjoying better health than I had experienced since first becoming ill in 2003. By the time I left the clinic (after 40 treatments total) I was confident enough in my health to register for classes the following term, and subsequently returned to my academic career. In fact, I was so impacted by my treatment at the San Diego HBOT Center that I changed my scholastic goals, and after a year of schooling I am now a registered EMT and a Hyperbaric Medical Technician Intern at a San Francisco area Hyperbaric clinic. I am happy, healthy, and dedicated to paying forward the spirit of proactive healing I learned from Bob Sands and all of the staff at the San Diego HBOT center.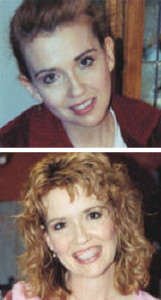 SIX YEARS OF ILLNESS WITH LYME DISEASE
I went through six years of illness with Lyme Disease. I experienced the emotional ups when my doctors switched to some new antibiotic and I felt better for a time. Then the emotional downs when the new meds seemed to stop working. My husband and I spend thousands of dollars on traditional medicine and thousands more on alternative. We were tired, frustrated and nearly broke.
My folks heard about Hyperbaric Oxygen treatments being successful in treating Lyme and wanted me to give it a try.
I did internet searches about the treatment, but after so many failures still had doubts. "Can I really get better? If this truly kills Lyme Disease, how come this isn't being proclaimed in all the medical journals?" My mind raced with questions of this sort.
I left my Northern California Home to stay with my folks in San Diego County. I arrived in a wheelchair, weak and ashen. My dad was shocked to see how bad I had become …
I started treatment at Hyperbarics San Diego January 3, 2005. After three weeks of daily treatments the world was born anew for me… I was totally cured! I felt wonderful! Strength, balance and endurance has started to return. Within less than ten days after starting the treatments new hope danced in my heart as I realized this was a gift from God. I was beginning to feel normal again. My health continued to improve over the 21 days of consecutive treatments.
Now, three years later, I feel better than ever. My strength continues to grow and life is wonderful. I am back to enjoying participating in my teen age children growing up and all the many other little pleasures that being healthy brings into life.
Take it from me, Lyme Disease can be beat with Hyperbaric Oxygen. How I wish I had known about this sooner! I believe this is the best treatment for chronic or advanced Lyme Disease. I often thought the side effects of all the antibiotics were far worse than the disease. HBOT, however, was refreshing and invigorating. From the top down, the staff at San Diego Gateway Center for Hyperbaric Therapy were friendly, professional and dedicated to making me a well person.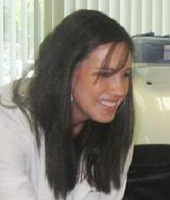 WHY I TRAVELLED ALL THE WAY FROM FLORIDA TO SAN DIEGO TO GET RID OF LYME DISEASE
Hello everyone!! My name is Megan Guthrie and I am 24 years old. I live in the panhandle of Florida, and I've had Lyme Disease for at least the past 12 years, probably longer, but I was just diagnosed about three years ago.
Over the years I've had numerous problems, everything from feeling like I was on the verge of insanity to passing out at work from a grandmal seizure …
The main symptoms that bothered me the most were severe nerve and muscle pain in both of my legs, severe migraines, anxiety, depression, and chronic fatigue just to name a few. Pretty much every symptom that is listed under lyme disease I've had. So, to make a long story short, I went through at least 12 doctors before I finally found one that would treat me. For about 2 1/2 years I was on oral antibiotics (along with several other medications) and they never seemed to help. It finally got to the point to where my stomach couldn't handle the antibiotics anymore. I was so upset, and I had had it with waking up everyday, laying in bed most of the day, taking some pain medicine to try and get up, and then never getting any relief. I felt like a prisoner in my own home, and the pain was just unbearable at times.
Finally, one day I was just so frustrated with having so much pain everyday, even with all of the pain medicine that I was on. I was determined to find a treatment that would work. I went to the computer and typed in "lyme disease treatment centers". The search results came back with "hyperbaric oxygen treatment centers". I didn't know much about this, but I did research, called a bunch of the clinics that I had found online, and finally found a great hyperbaric oxygen clinic in San Diego, CA called Healing Chambers of America.
At this specific clinic they are very aggressive with lyme disease. They go down further than any other clinic I could find – 2.8 atmospheres. This is very important for Lyme Disease. The Lyme bacteria cannot survive in 100% oxygen. So, when you go down that far, it is pressurized so that you are breathing in 100% oxygen, and it kills the bacteria. Crazy, huh? Yet it's so simple. I don't know how to explain everything to the exact detail, but I do know that when I made the decision to find a way to go to San Diego and get these treatments, I was making a life changing decision and at the time was not even aware just how much this was going to change my life. This summer I went and got 39 hyperbaric oxygen treatments and I think it's safe to say that I am now a new person. I still am amazed at the difference between the way I felt 2 months ago compared to right now, present day.
For the past few years I was bed ridden, in so much horrific pain. If I ever did get out of the house to do anything, it was only for a brief amount of time. I felt crippled when I walked, especially when I went up and down stairs – those were the worst. As far as medication goes, I was supposed to be taking 46 pills a day! Now, my pain is almost gone, down to a bare minimum. I walk and prance around everywhere like there is nothing wrong, because that's the way I feel. I have NO problem with stairs, and as far as medication goes, I'm down to only four different kinds, and I'm sure that before long I will be off of all of them!
I'm so happy and still in shock. I just cannot believe that this whole time I was suffering, there was something all along that actually works so well, and it's all natural. Now that I'm doing so much better I want to tell everyone about it so that they can get help. My family was so impressed with the way that it worked, that they decided to open up a hyperbaric clinic themselves, so we cannot wait to start helping others move on to the path of healing. I hope that maybe my story somehow might help someone out there. Please, if you are suffering from lyme disease, I've been where you are. I've felt that pain. Find a way to go to Healing Chambers of America. My family had to have a fundraiser for me to raise money to go, and without a doubt it was worth it. The people that work there really do care about your health and about getting you better. They're wonderful people! So, get on it and go get better! They're waiting on you!!! Good luck to everyone and I hope you get to feeling better! Peace!!